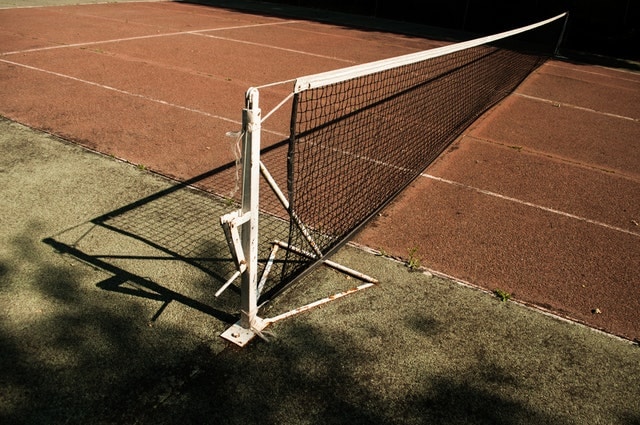 Whether you're a first-time bettor or a passionate punter, tennis betting offers the best of all worlds by giving you an event with great odds, exciting matches, and big prizes on major tournaments!


For first-time bettors and even those who have played with online bets before, sports betting can be daunting. There are so many online betting websites these days, and if you don't know how to place bets or read odds, it can be pretty overwhelming to try and understand all those numbers scrolling on your screen. However, if you want to start wetting your toes and getting a little taste of sports betting without having to learn too much about odds and different wages, tennis betting might be your best bet.
Tennis betting is immensely popular with casual and amateur bettors because it's easy to choose and pick a winner, as well as to speculate on the outcome of a match. Bookies also have a tendency to underprice favorites to win, and tennis betting odds normally sink after they are first published on betting sites, so it's also a good choice for long-time betters who play more carefully and like to hedge their bets.
Points Betting
Tennis betting is unique among other types of sports betting because of the idea of points betting. Unlike other sports matches where you have to wait for the final score and win/lose outcome, you can bet on single points in tennis betting. Bookies will actually allow you to wager on every two points earned. It allows for a faster and more action-packed betting experience, and some punters actually prefer it because it allows them to stay interested in every minute of the match. However, there are some downsides as well.
Points betting in tennis largely relies on luck, and even the best players in the world can have some bad luck on the court. What's more, bookies compel punters to bet on the two-point system so that there is some time for livestreams to catch up to the match. There are some exceptions for points betting where you can still win some good money, and it's usually found in women's tennis. However, these players are usually well-identified by bookmakers, and they might give you less attractive odds if you bet on these players.
Tennis Handicap Betting
For many who are playing in tennis betting, they are wagering on spreads, rather than on the actual outcome of the game. Tennis games have outright, decided winners, thus making it less risky and more profitable to wager on handicaps. Understanding the handicaps of these games will help you decide how to turn tennis betting to your advantage.
First, you have to find and understand the value in the odds offered by the tennis betting book makers. One of the best ways to find good odds is to find the value line on events that have a 50% chance of happening. These can be as low as 1.80, or as high as 1.97, and if you choose to bet on the former, you're in for a bad bet because the house edge already stands at 20%.
While understanding the tennis handicap betting market is difficult because of its complexity and its rapid changes, one of the best ways to get ahead is to create a tennis betting strategy around the number of breaks. The most popular lines for handicaps are -4.5 and -5.5 games, which means that the winner breaks the opponent's serve at least once per game.
Live Betting
Most online gaming sites, especially the bigger ones, offer livestreaming services for their sporting events, and no other sport has a more exciting experience for livestreamed games than tennis matches! Many of these sites offer live betting options for these livestreamed matches in order to make the betting experience more fun and thrilling for their bettors. As mentioned earlier, one possible but somewhat rare option for live betting is for point betting.
In general live betting for tennis matches revolves around breaks during the game, as well as if a player can stage a comeback from a disappointing performance. One of the reasons why tennis is so exciting is that tennis players have different playing styles, where some players begin their game fast and hard, while others take it slow then play a much more exciting game later on.
It can be difficult to find good odds during for live betting in tennis matches, simply because most bookies already know the game inside and out, and will offer lower odds for match favorites.
Top Tennis Betting Sites
Since tennis is a hugely popular sport around the world, it's no surprise that both big and small online betting sites allow for tennis betting. For the best odds and most thrilling experience, as well as the chance for live betting, it's almost always best to go with large companies with solid reputations.
Pinnacle Sports is one of the top providers for tennis betting because they have the best odds out of their competitors. Betfair is also a good place to start, because they offer high odds for game underdogs, and even similar odds for match favorites sometimes. Both sides require a sizeable minimum deposit for a significant winning amount, but they do offer good odds to make up for it.
Other great betting sites include Unibet (which offer various betting schemes, such as outright winner and handicap betting), TitanBet (which runs a promo where players can get a bonus of up to 10% on their profits if they bet on two or more tennis games on one betting slip), and BetVictor (where they have a money back promo of up to $20, and Grand Slam wins can get you free spins on their casino slots).
Value Rating
Tennis betting is a great way for casual bettors and hardcore punters to have fun, see exciting games, and make a little (or a lot) of money! It's fast-paced, covered by most sports betting sites, and easy to understand in terms of odds and how to win.